Because it is somehow paradoxical to covet winter fashions when you want to be released from Father Frost's cold, clammy grip?
Yurkievich was such a pleasant surprise: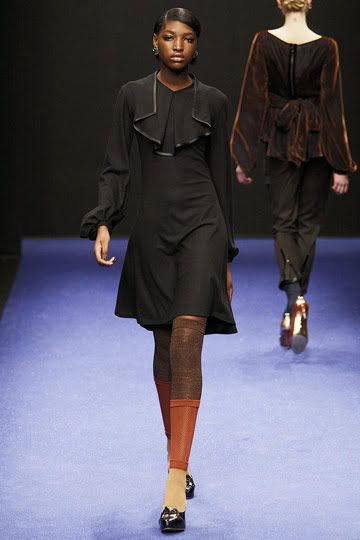 YSL too!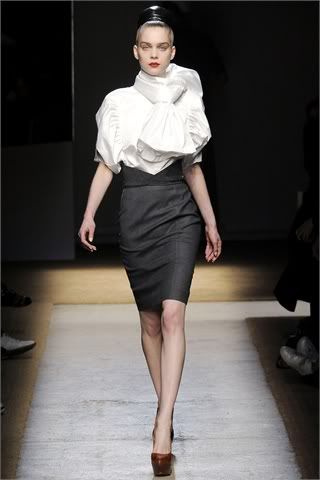 I adore Viktor & Rolf, and Wallpaper* will be all over these embossed, architectural shapes.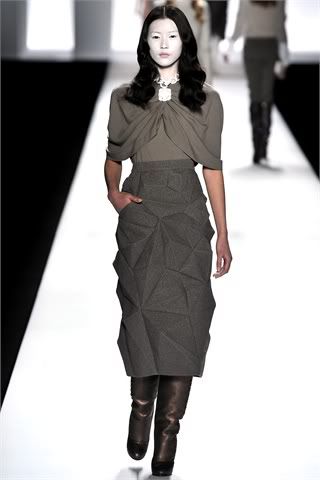 Undercover did the most amazing show.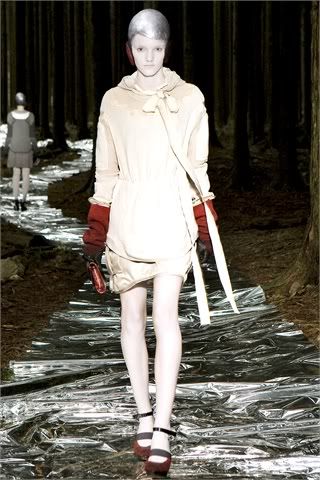 Betty Jackson; looks like a painting/I couldn't ever pull this off. (Secretly in your room you will be draping your blankets around your body).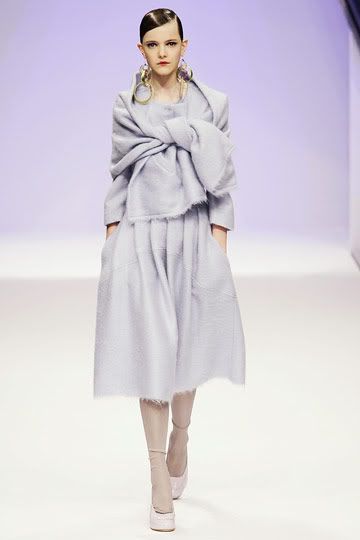 Jil Sander had me at hello.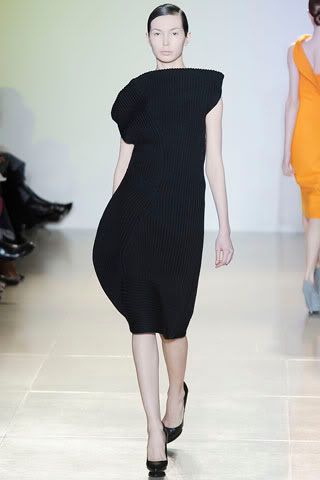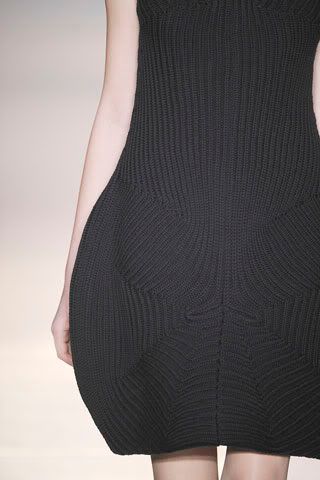 If you weren't tossing about in your blankets after seeing Betty Jackson, this will have you scrambling in the bottom of your wardrobe for your discarded knitting needles.
One question for the masses (i.e. the five people who read my blog): would you consider buying designer items, if you had the means? Do you consider it a waste of money, or in the same vein as buying art? I suddenly have a lot of savings left over because friends are bailing out of holiday plans like [insert clever metaphor here] and would terribly like something like a pair of Minna Parikka shoes, or a Lulu Guinness handbag, but as with everything I am doubting the sanity of my conclusions. Stimulate the economy vs. The Future Mortgage.