When researching Aleksandr Blok's poem "The Twelve"/
Двенадцать
(1918) last term, I came across Yuri Annenkov's original illustration. (Images are quite shamelessly stolen as per usual, please refer to the site linked below).
Yuri Annenkov himself is famous for the many portraits he made of Russian socialites and intelligentsia in the period 1910-1920, in a unique style seemingly influenced by suprematism, cubism and neo-realism. He defected in the early 1920s and went to Paris, where he worked as a lauded costume and set designer for film and theatre until his death in 1974.
From one building to another
A string is drawn,
On the string, a poster:
"All power to the Constituent Assembly".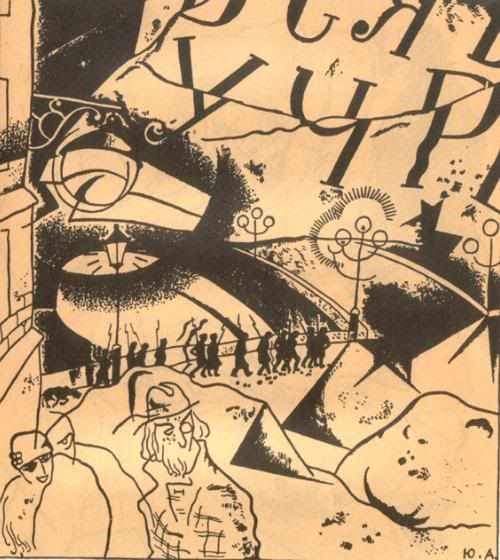 The old woman is grieving, crying,
No way to understand,
What sort of poster this is, what it means.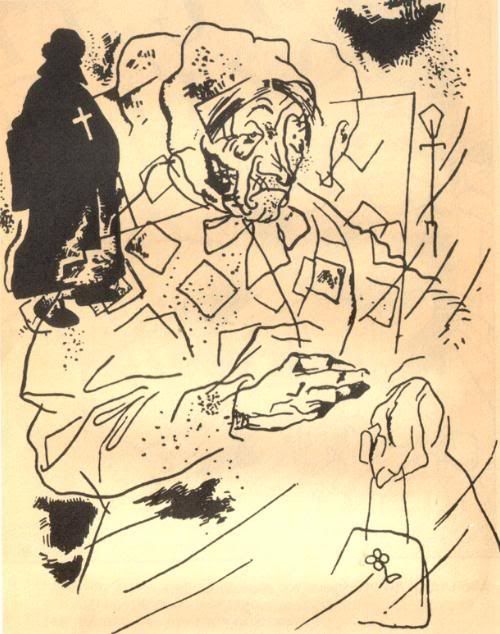 - Vanka's with Katka, at the inn...
- She keeps her dough in her stocking!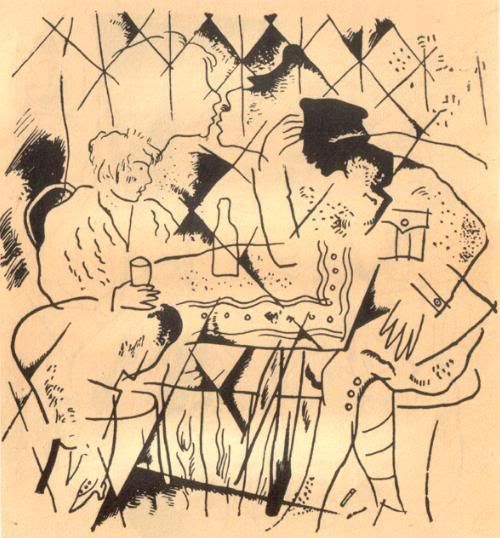 You wore grey gaiters,
Chewed chocolate "Mignon",
Went out with a junker,
And now, with a soldier?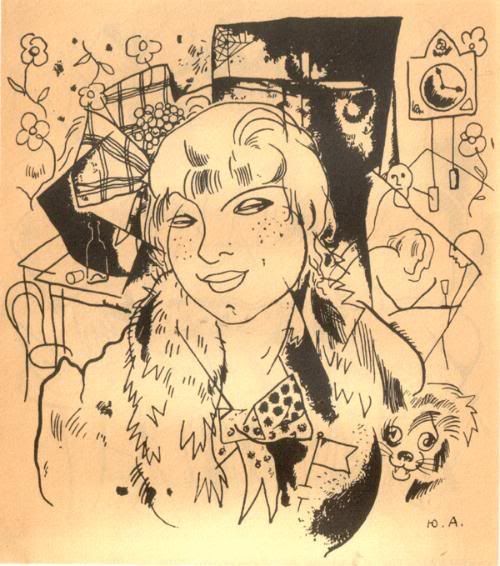 And where is Katka? - Dead, dead!
Shot through the head!
Are you happy now, Katka? Don't say it...
Lay there, you cadaver, on the snow...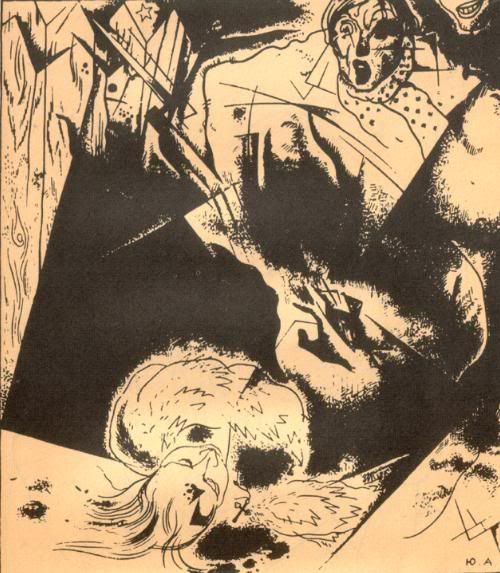 The face of a poor killer
Doesn't look like a face at all.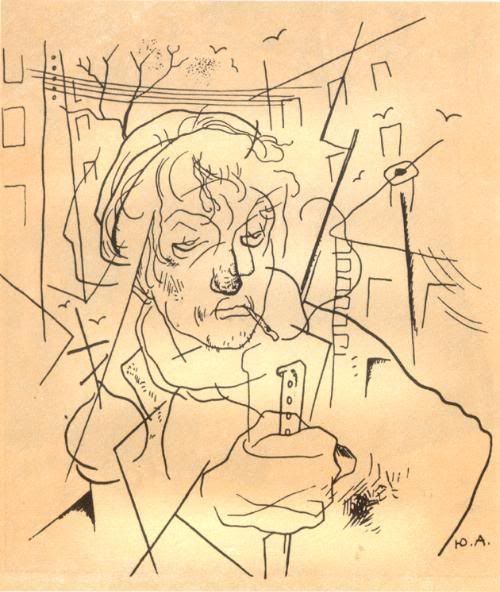 On the crossing stands the bourgeois,
His collar hiding his nose,
Next to him scringes a shaggy-furred,
Mangy mutt, with its tail between its legs.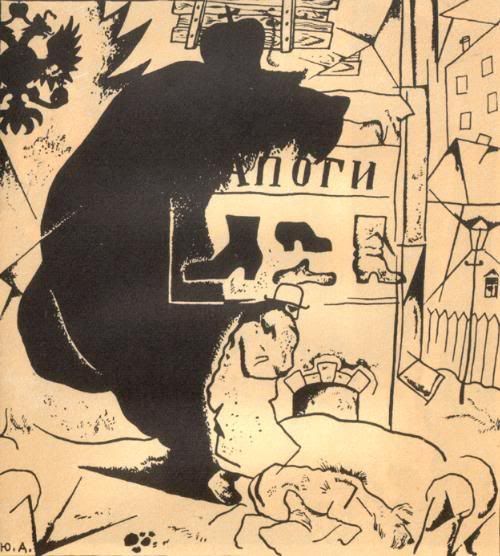 In a white crown made of roses
Jesus Christ goes forth.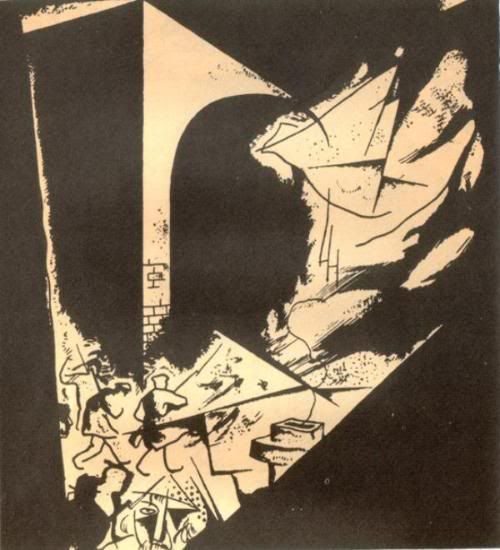 The poem
.
The illustrations
.