Last Saturday I went to a party in this flat: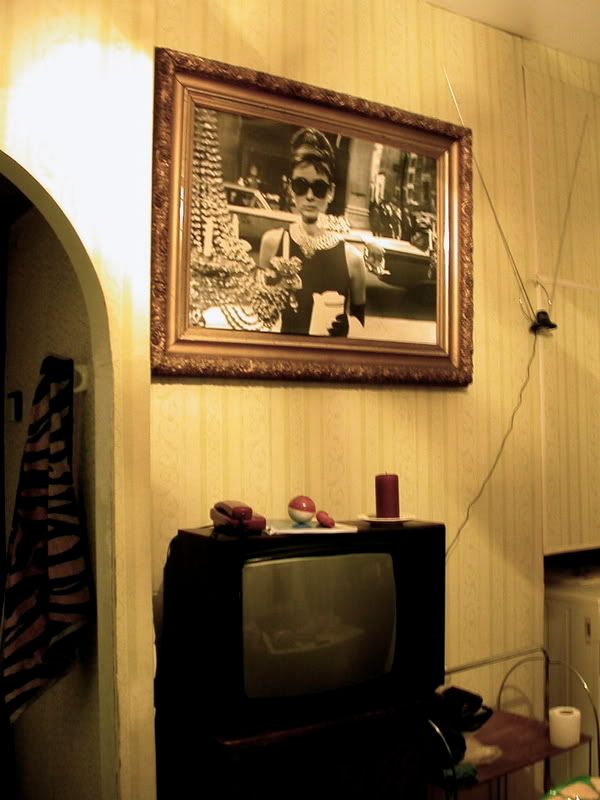 They had an atrociously untuned piano named "Krasny Oktyabr", a sheet of notes from 1913, and big windows, arched doorways, floral and sputnik-style glass ceiling lamps. Then I danced swing until my feet ached.
I went to the premiere of "The Brothers Karamazov", set to music by Petersburg composer Alexander Smelkov, and the first contemporary piece to be put up at the Mariinsky theatre for decades. There was this one, delightful scene, in which Mitya has followed Grushenka to the roadside inn and they invite the villagers in for music and champagne and the stage is alive and bustling entirely with millions of little fates and destinies, women in satin sarafans playing drunk, dancing; singing "will you love me" etc., and one of them even attiring herself in a bear costume.
It was a beautiful opera in itself, I always find it admirable how foreign opera manages to be so lacking in pretense. The director had vanquished the stigma of translating a novel to the stage, extracting the core ideas of Dostoevsky and recreating them on stage, braiding the stories into one another, I've never been to any theatre and believed the characters as intensely as I did on Friday.